15. Go On on NBC
Seemingly the best we've seen from Matthew Perry in a long time. This looks to have a Community-ish vibe that fans will either love or hate. It appears to have an abundance of heart without being over the top.
Probability of Being Cancelled | 60% | Unfortunately, Tuesday night will become an overstuffed night of comedy as ABC, NBC, and FOX are all giving us comedy blocks. NBC's standards aren't very high right now. So as long as it can pull in a decent audience, it could be okay. Though after Friends, Perry doesn't have the best track record for carrying his own show.
14. Beauty and the Beast on The CW
Remember when The Vampire Diaries looked like one of the worst shows in the history of TV? I'm really hoping this will take that VD route and prove to everyone that it's a very well written and well acted show. Judging on the first preview alone, it seems like it could be headed in that direction.
Probability of Being Cancelled | 25% | This show seems absolutely perfect for The CW. If it can keep away the cheeseball factor of The Secret Circle and the amateur look of Ringer, it should do well.
13. The Carrie Diaries on The CW
The CW is hoping for this to be the next Gossip Girl, only better. Clearly, it will glamorize NYC in the same way Sex and The CIty did. It is a prequel, after all. It will likely be the exact opposite of Girls. We haven't seen any trailers for it yet, but it seems to be right on brand.
Probability of Being Cancelled | 20% | At the very least, this will likely bring in a similar audience as Gossip Girl, which should be enough.
12. Partners on CBS
Yes, a CBS sitcom actually made our list in a good way. It's from the writers and creators of Will and Grace and surrounds two guys, one gay and one straight, who are lifelong friends and become business partners. Their significant others are also involved in the comedy.
Probability of Being Cancelled | 30%| I'm only concerned for this show because CBS standards for ratings are extremely high and this gay friendly storyline doesn't seem to mix well with the family friendly vibe of CBS sitcoms. That said, this actually looks decent, and if someone like myself (who despises CBS sitcoms) is interested, it could do fine.
11.  Arrow on The CW
I'm a very big proponent of the way The CW tries to incorporate science fiction comic book loving audiences into their programming. This looks legitimately well done.
Probability of Cancellation | 25%| The CW is hoping for the next Smallville. If it can bring in the same audience as that, it should last for a very long time.
10. Nashville on ABC
This seems to have massive potential. The possibilities of a show about the country music industry and the drama surrounding one star on her way up and one on her way down is something that begs to be on television. Here's hoping this one lives up to that potential. Plus Connie Britton stars, and so far she's two for two.
Probability of Being Cancelled | 40% | Viewers will definitely be interested in this. Whether or not it will last remains solely on if it can sustain quality over an entire season, like Revenge, whose time slot it's taking over.
9. The New Normal on NBC
I'm not sure what this show will do for stereotypes of gay men and black women (Nene Leakes has a supporting role), as it seems to want to capitalize not only on the success of Modern Family, but the inundation of behavior for minorities that will likely pick up where Will and Grace left it. That said, this does look legitimately clever and ballsy, especially for NBC. Here's hoping Ryan Murphy can use the half hour comedy format to his potential.
Probability of Cancellation | 35% | This is exactly the type of boundary pushing series NBC is looking for. Something tells me NBC won't want to cancel this as long as it does relatively well. If a show like Whitney can last an entire season, so can this, which looks far better. Although I'm not sure their time slot is helping matters.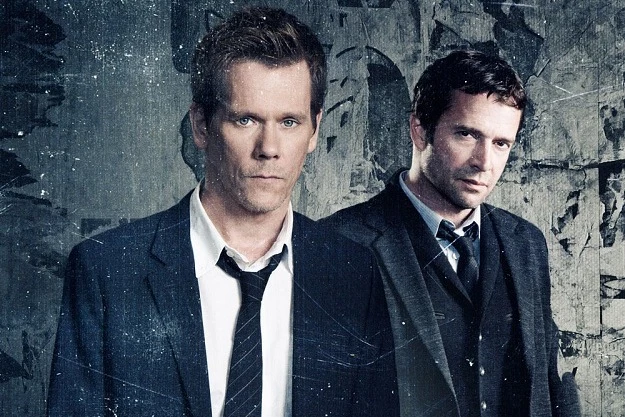 8. The Following on Fox
Interesting concept made even better because of the starring presence of Kevin Bacon. If they can sustain an entire series without feeling forced and give Bacon some great material, this could be something major for Fox.
Probability of Being Cancelled | 20%| I see many types of viewers being drawn to this. Hopefully they'll get fans of crime procedurals as well as fans of quality serialized storytelling.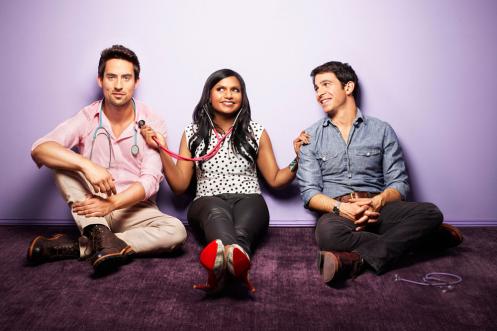 7. The Mindy Project on Fox
I know what Mindy Kaling can do, so it's unfortunate that we're only seeing a taste of it in the trailer. That said, this seems like the perfect pairing for New Girl. If she can find a slightly different voice and be something a little deeper than New Girl, this should do fine.
Probability of Cancellation | 25%| This should do well in the post New Girl time slot.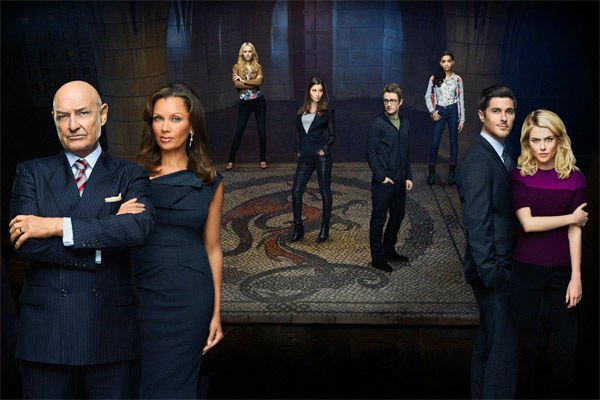 6. 666 Park Ave. on ABC
A supernatural series starring Terry O'Quinn and Vanessa Williams screams success. This looks extremely fun and campy with some major potential, especially in that Sunday at 10PM time slot.
Probability of Being Cancelled | 40%| ABC has been having major trouble on their Sunday night post Housewives time slot. Fortunately for 666, it has two major lead-ins, Once Upon a Time and Revenge. If it can have enough paranormal fun as Once and enough juice as Revenge, it should do what Pan Am and GCB never did, get more viewers.
5. Last Resort on ABC
It looks like another excuse for a Lost type show to get people on an island. This time, instead of crashing, we focus on a group of people in a submarine that refuse to carry out an order to set off a nuclear weapon, so they decide to inhabit an island and start their own colony. That said, early reviews are surprisingly good and this trailer is perfection.
Probability of Cancellation | 70%| I want to believe this will be great, unfortunately the track record for major network high concept TV shows since Lost hasn't been very good. I'm thinking this will be another Terra Nova, but hopefully not.
4. Vegas on CBS
This looks like something HBO or AMC would do, which is apparent as it is clearly trying to capitalize on the success of Boardwalk Empire and Mad Men. That said, this is the first strictly serialized drama CBS is trying in years, and I'm interested.
Probability of Being Cancelled | 65%| Unfortunately for CBS, whenever they try something like this, it almost always tanks. The Good Wife was the exception. We'll see if this can follow suit.
3. Revolution on NBC
Another massively high concept drama from JJ Abrams. This one takes place fifteen years after all electricity in the entire world goes out. The premise sounds absurd and gimmicky, however, the almost five minute long full length trailer definitely has me interested, as well as many others. If nothing else, it looks extremely fun.
Probability of Cancellation | 30%| With the post Voice time slot, I'm thinking this will do just fine for NBC. If Smash can last and get another season, this likely will as well, provided it doesn't turn into overly family friendly schlock.
2. Zero Hour on ABC
Aside from a few clearly poorly executed moments in the trailer, this looks fascinating. I'm not sure how I feel about Anthony Edwards as a leading man. Aside from that, anything with a conspiracy involving religion and any random number of books or artifacts that need to be found, I'm excited for. Yes, they seem to give away something essential in the trailer. But that moment got me excited, so clearly it worked.
Probability of Cancellation | 65%| It's premiering midseason, which will mean that either people will completely forget about it/never hear of it, or find a different audience and not get lost in the shuffle of the new series for the Fall. Here's hoping for the latter.
1. The Goodwin Games on Fox
Unfortunately, this one is another midseason replacement. This preview is the best I've seen yet, if for nothing else because it's extremely well done and stars the glorious Becki Newton. I was getting a little choked up in the trailer alone, which almost always means the actual show is never as good. However, I'm going out on a limb and betting on this one. It looks genuinely funny, touching and clever with some serious staying power. The potential here is apparent. So long as we're not eight seasons in and these games are still happening.
Probability of Being Cancelled | 30%| It will be replacing Ben and Kate in the 8:30 time slot on Tuesday nights, sandwiched between Raising Hope and New Girl. And since Ben and Kate will likely be cancelled, this one should last.