The Professional | Best
Natalie's first well known role as a girl who's taken in by her assassin neighbor. A pretty twisted role and a smart way to get noticed.
Beautiful Girls | Best
She's not in it too much, but the film itself is a good one.
Star Wars Episodes 1, 2 and 3 | Worst
We love the franchise, but we're not sure if it was the bad writing or the sci fi aspect. Natalie was awful here.
Where The Heart Is | In Between
Probably the film that gave her the rest of her career. After Where The Heart Is, everyone knew who she was. It's just your run of the mill rom-com, but Natalie did a wonderful job with it.
Cold Mountain | In Between
Her part is great, but the film as a whole is just average.
Garden State | Best
We still look at this under-rated gem as one film that defined a generation, and we're glad Natalie added to it.
Closer | Best
Natalie's Oscar worthy performance stands out here as the best of the cast in this quiet sexual thriller.
Free Zone | Worst
We're not really sure why this even happened. It sounded okay on paper, but was just very mediocre.
V For Vendetta | Best
This semi sci fi flick was very timely and one of the best action-ish thrillers we've ever seen.
Paris, Je T'Aime | Best
She's only in this ensemble drama for a few moments, but it's clear why she chose to be in it.
Mr. Magorium's Wonder Emporium | Worst
We must assume the only reason she did this awful film is because is costarred Dustin Hoffman. Let's forget about this one.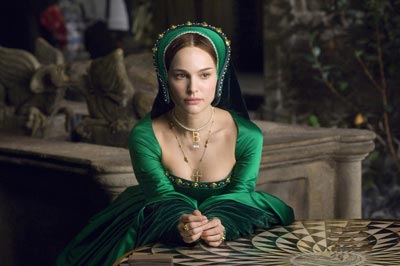 The Other Bolyn Girl | In Between
The film was a little sloppy, but definitely not bad and Natalie did the best she could with it.
Brothers | Worst
The film was over the top, indulgent and dramatic. A good effort, but nothing special.
Black Swan | Best
Hands down, the single best film of Natalie's career. She's stunning. This performance is not to be missed.