13. House
The only medical wonder is how this show infested itself into people's brains for so long. House is a show we disliked from the beginning. Hugh Laurie is annoying and over the top as an actor and we just don't get his, or the show's, appeal.
12. Community
Another semi-critically acclaimed show we just never really got on board with. We've watched numerous episodes, and while some are fun at best (but never actually good) the show as a whole is boring and monotonous. It had some great potential that ultimately went nowhere, still.
11. Skating With the Stars
This was already attempted once. It was called Skating with Celebrities (not that anyone should know this.) It didn't work then, and it's not working now. We love us some Bethenny Frankel, but when she's not in her element and we don't get to see her commentary on anything, we don't really care. Skating With the "Stars" was a train wreck on all levels and should never be tried again.
10. The Jay Leno Show
That show that aired on NBC every night at 10PM. The one nobody tuned into. Jay Leno is played out as it is, we really needed him every night to take away from something scripted? Get over yourself. Mess.
9. S*%t My Dad Says
Nobody cares what the f*%k your dad says. Another half hour show to add to the list of mediocre CBS comedies.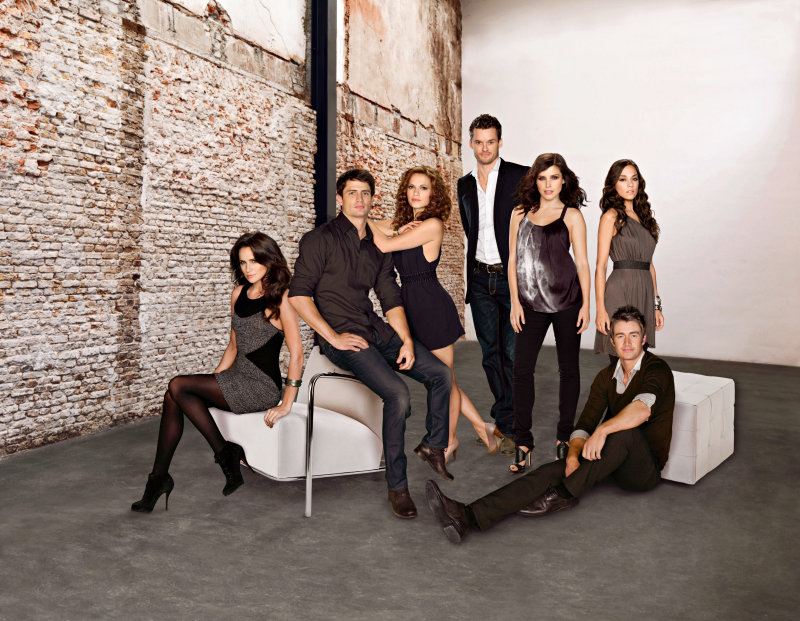 8. One Tree Hill
If a show is left on the air after so many years, it better still be slightly intriguing (Smallville, Supernatural). But when said show has an almost entirely new cast from when it started, with over used story lines we could find on any daytime soap, something is seriously wrong. The CW needs to end this ASAP and make room for something more substantial. They made the right decision with putting on The Vampire Diaries and Nikita. Now lets see them add some more solid programs to their schedule.
7. Rules of Engagement
Try watching this show for ten minutes. We dare you. It's literally impossible. Only stupid people like this show. There, we said it.
6. Kate Plus 8
Speaking of stupid people, Kate Gosselin parades her hell-spawned breed around and does the same boring stuff any other family would, only without her dumb ex husband to calm her down. This woman, and show, need to be put down.
5. Running Wilde
Did it have some major potential? Yea, totally. Keri Russell, Will Arnett  and the creators of Arrested Development sounded like a recipe for failure success, unfortunately this show was just horrendous to watch. Not funny, poorly acted and a huge all around production mess. What happened?
4. Dancing With the Stars
Playing into America's desperate need love for watching former celebrities "dance,' DWTS was awful as ever this year. Taking away the whole TV show thing, why would anybody want to see Bristol Palin and Audrina from The Hills dance every week? The success of this show is one of those things that escapes even us. But we'd do anything for it to go away.
3. Two and a Half Men
We'd actually do anything for any of these shows to go away. However, Two and Half Men is the highest rated comedy on TV. So that isn't going to happen. If that doesn't say everything that needs to be said about the viewing public, I don't know what does.
2. Outsourced
NBC continues to blow their audience's minds with shows like Outsourced, an offensive crapshoot of a comedy only made worse by it's lack of talent in every single aspect of production, from writing, acting all the way to it's cheap sets and over the top stereotyping of literally anything you can think of to stereotype. We missed out on Parks and Recreation for a half season to watch this?
1. Bridal Plasty
If we could, we'd probably put every show from the E network (besides Chelsea Lately) on our worst list, but that would be a pretty repetitive list. But this show about soon-to-be brides competing for their shot at all out plastic surgery before their wedding is so repulsive, one seriously has to wonder about the sanity of the development crew over at E. Clearly this deserves our number 1 spot.